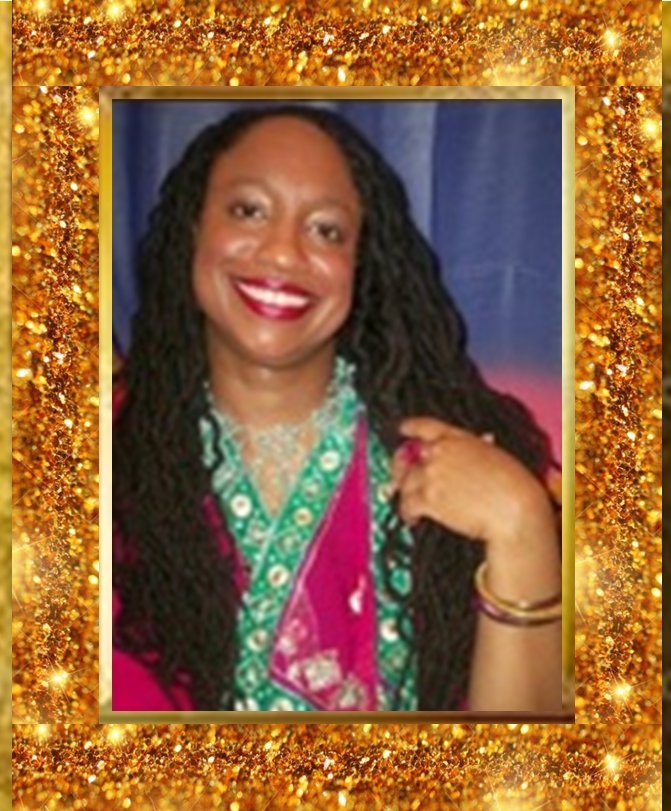 About Gwendolen, author, creative artist, actress, motivational speaker, and  entrepreneur:
Entrepreneur
In November 2009, I officially founded McCloud9 Enterprises, LLC, a company that specializes in real estate investing and virtual assisting for companies in the areas of real estate, entertainment, event planning, marketing, research, legal, staffing, nonprofit, government, and the military. I am currently in the process of establishing a nonprofit division, A Pathway to Hope and Home, Inc., that will offer affordable housing, free cars to low-income individuals, and various other services. As it pertains to my goal as a business owner, it is to leave a legacy of helping others realize their full potential both personally and professionally.
Author / Motivational Speaker / Actress / Creative Artist
I started writing poetry at the age of 10 and have been speaking/performing since eighteen. My writing portfolio includes short stories of fantasy, poetry, novels, essays, plays, and children's stories - a total of 100 works to date, with my first self-publication being Cake Tales: 10 Deliriously Delicious Stories of the Surreal." As it pertains to my speaking repertoire, I have given a total of sixty-one (61) speeches/performances. When creating a literary work or presenting a performance speech, my desire is to educate, entertain, motivate, and empower the audience. My live performances, which are creative medleys of speech, poetry, song, and movement, include: Opened for Ossie Davis and Ruby Dee (Otelia Cromwell Day, Smith College); Media One Talent Showcase; The Department of Justice Martin Luther King Day Celebration; National Black Arts Festival; Uptown Comedy Corner; Sweet Auburn Festival; Culture Center; Patti Hut; Have a Heart Benefit; Harlem Renaissance (Amherst College); Black History Celebration Event (Southern Polytechnic State University); Images of Sound (Augustus Savage Art Gallery at the University of Massachusetts at Amherst). In addition to writing and delivering performance speeches, I am an experienced actress (comedic and dramatic) of both stage and film. While writing, speaking/performing, and acting are my primary artistic endeavors, my talents also include singing, doll-making, drawing, cooking, and dancing. Finally, I am the recipient of the 1990 National Council for Black Studies National Creative Writing Competition award (third place).

List of Topics I Can Discuss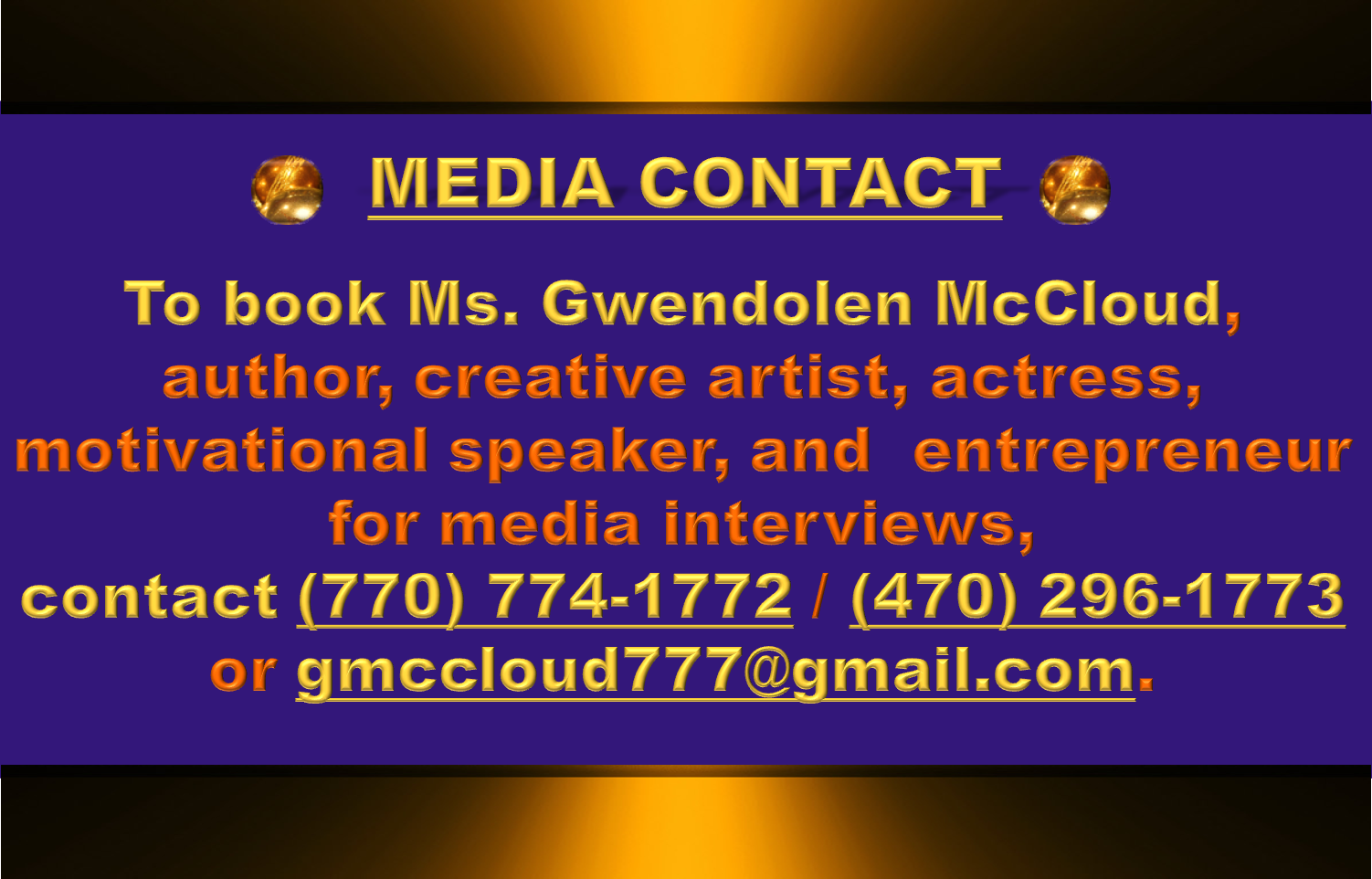 ________________________________________________________________
WEBSITES and FACEBOOK FAN PAGES
Click on the image links to access the websites and Facebook fan pages.
(Please Note: A Facebook fan page for my nonprofit is coming soon.)
Main Website

Nonprofit

Real Estate

Literary

 

Consulting

Motivational Workshop Series

 
 
Facebook Pages - Connect with Ms. McCloud